Skip to Content
Renovations and Residential Exposure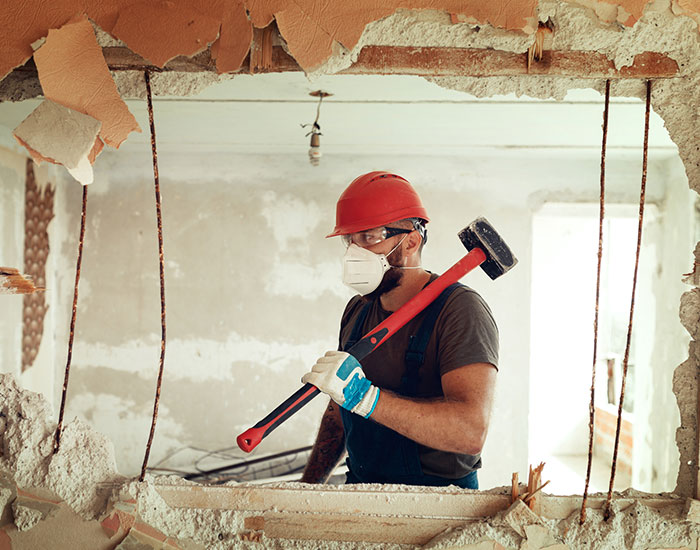 Asbestos Canada offers legal representation for homeowners exposed to asbestos through home renovations and residential exposure in Canada. Many of our clients were exposed to asbestos during home renovations or from asbestos products that were sold and marketed for homes. Asbestos is very common in houses built in Canada before the 1990s. Even if you did not perform the renovations, you might be eligible for compensation. Since 1988, our asbestos lawyers have fought for you as Canada's leading Mesothelioma Law Firm. We've obtained over $100 million in verdicts and settlements for our clients. We want to help you get the money you deserve.
Asbestos Claims Payouts for Product Exposure
Our experienced asbestos lawyers will help you determine which asbestos products you were exposed to that may have caused your health issues. We will help determine the specific products sold for home use during the years you performed any home renovations. The most common household asbestos products that have been sold for many years include:
Floor Tiles
Drywall Products
Joint Compound/Cement
Insulation
Wiring
Asbestos Paper
Ceiling Tiles
Attic Insulation
Cement products
Sprayed Fireproofing and Thermal Insulation
Corrugated Sheeting
Cement Pipes
Asbestos Exposure Link to DIY Home Renovations
If you remodeled your home, you might have been exposed to asbestos. If your home has asbestos during renovations, the fibres are easily released into the air for inhalation. When asbestos-containing materials are aerosolized or damaged, residents of the home are at a high risk of exposure.
Risks of Residential Asbestos Exposure 
The tiny fibres of asbestos are inhaled into the lungs, damaging the tissue. The damaged tissue often leads to mesothelioma. Knowing the basic concepts of asbestos exposure in your home is essential. Most of the time, asbestos is encapsulated in the building material and does not pose a health hazard. During home renovations, storms or damaging events, asbestos fibres can become airborne and are easily inhaled. If you find asbestos in your home, it's critical to stay away from it. Power tools and high-pressure water blasters damage asbestos, releasing hazardous fibres into the air.
How Do I Know if I Have Asbestos in My House?
Homes built before 1980 typically contain some asbestos. Your risks of asbestos exposure heighten when you remodel an older home. An asbestos evaluation involves extensive testing of samples that have been scraped and drilled from the home. Many home inspectors are not certified for asbestos inspections, so the exposure level is heightened without you knowing it.
Contact Asbestos Canada Lawyers
Our Miskin Law team can assist you with asbestos trust funds and asbestos claims to help you get the compensation you deserve. We are true Canadian Mesothelioma Lawyers fighting for you. We understand many US firms advertise in Canada, but they are not licensed to practice law in Canada. We're here for you if you've renovated your home or believe your mesothelioma is directly related to your home. Contact Asbestos Canada today to handle your claim.