Skip to Content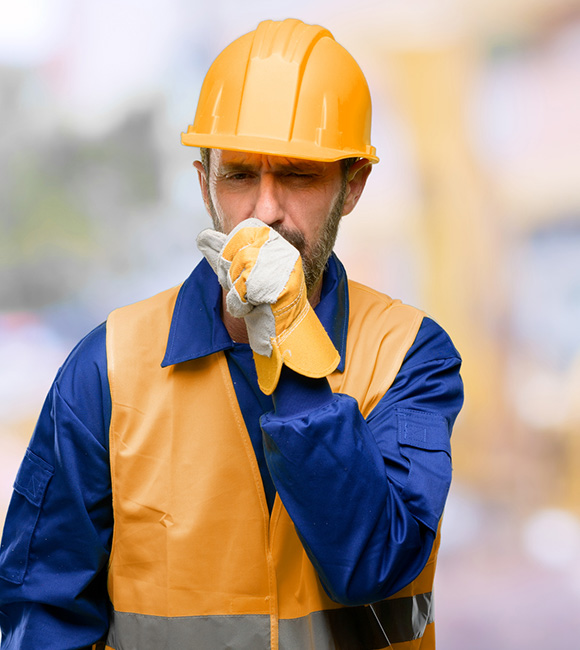 Your Premier Canada Asbestos Lawyers
Occupational asbestos exposure is the most common cause of asbestosis and mesothelioma. Asbestos Canada is the leading asbestos law firm in Canada. The majority of our clients were exposed to asbestos in their workplaces. We're devoted to determining which asbestos products you were exposed to in your workplace. We do not make a claim against your company or employer, we only seek compensation from the manufacturers of asbestos products. All the asbestos trusts we apply to are American companies that sold asbestos products in Canada. Our law team has helped hundreds of clients diagnosed with mesothelioma in Canada, from electricians and plumbers to mechanics and welders. Our industry knowledge and experience can help you get more compensation than competitors.
What Occupations Are Most at Risk for Asbestos Exposure?
Asbestos' fibrous materials make it resistant to heat, chemicals, water, and electricity. Asbestos was commonly incorporated into various types of commercial, construction, and household products. The occupations with the most asbestos exposure include construction workers, power plant workers, shipyard workers, rail workers, steel plant workers, pipefitters, plumbers, insulators, and others that handle high volumes of asbestos-containing materials.
How to Minimize Workplace Asbestos Hazards 
There are laws in place to help protect workers from asbestos hazards in a professional environment. The Occupational Health and Safety Act (OHSA) states that asbestos is a designated substance that must be regulated to ensure safety measures are in place to limit, control, and restrict potential asbestos exposure. Anyone working with asbestos must be educated and trained on the potential hazards, how to identify the material, and practices and procedures to follow during work.
How Are Workers Exposed to Asbestos?
Many workers are unknowingly exposed to asbestos. If you perform construction on buildings built before 1990, there may be asbestos-containing products. The tiny asbestos fibres are easily released into the air in many professional environments when:
Removing shingles, siding, or other roofing products
Removing insulation
Sanding or disturbing plaster
Sanding or scraping older caulking, drywall, sealants, or paint
Sanding vinyl floor tiles
Damaging ceiling tiles
Workplace exposure to asbestos was common in the 1960s and 1970s. It often takes decades to be diagnosed with mesothelioma, so many people have no idea they have asbestos damage.
Occupational Exposure Compensation
If you have been exposed to asbestos at work and have been diagnosed with mesothelioma, you can either apply to a provincial Workers Compensation Board or claim directly from the U.S. manufacturers of asbestos products through asbestos trusts. In most cases, we can recover a much more significant amount claiming from trusts than Workers Compensation will provide. It's important to remember as Canadian lawyers, we can better represent you than U.S. lawyers. We know the laws and regulations and will tirelessly work to get the compensation you deserve.
Contact Asbestos Canada Lawyers
Our lawyers at Miskin Law will help your asbestos exposure claim receive maximum compensation. We've helped hundreds of Canadians get the money they deserve for asbestos exposure. The average latency period is about 30 years after initial exposure but sometimes ranges from 10 to 50 years. Our team understands the laws and works to find the source of asbestos exposure. Contact Asbestos Canada to discuss your claim.